SMITH Optics, Well what can we say? Firstly we are beyond excited to call SMITH Optics a partner of Atlas Ski Co and also our sister mountain bike company, Atlas Ride Co. It is a real privilege to work with such an inspiring company designing and producing timeless products.
Where did it all begin for SMITH, well how's this for a start-up! - 1965 Smith is born
In 1965 Dr. Bob Smith, orthodontist and original ski bum, develops the first sealed thermal lens and breathable vent foam. He hand builds goggles in his garage and sells them out of his van on weekend ski trips in Utah and Colorado.
Team Atlas Ski scoping out lines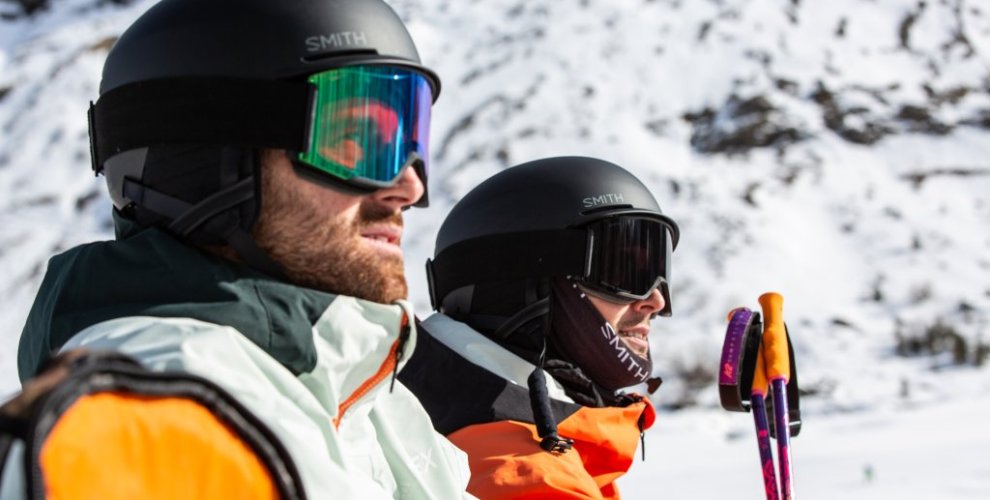 Between 1969 and 1979 SMITH goes TURBO and invents the first ventilated air system for a set of goggles. Oh, how we wish these were still on sale now, simply the coolest thing ever. In 1984 we see the introduction of the MOTO roll-off system which is still to this day used by all the professional and amateur MTB and MOTO racer around the world.
Two decades after SMITH Optics was born the company was officially incorporated and 1989 and saw the momentum rally grow.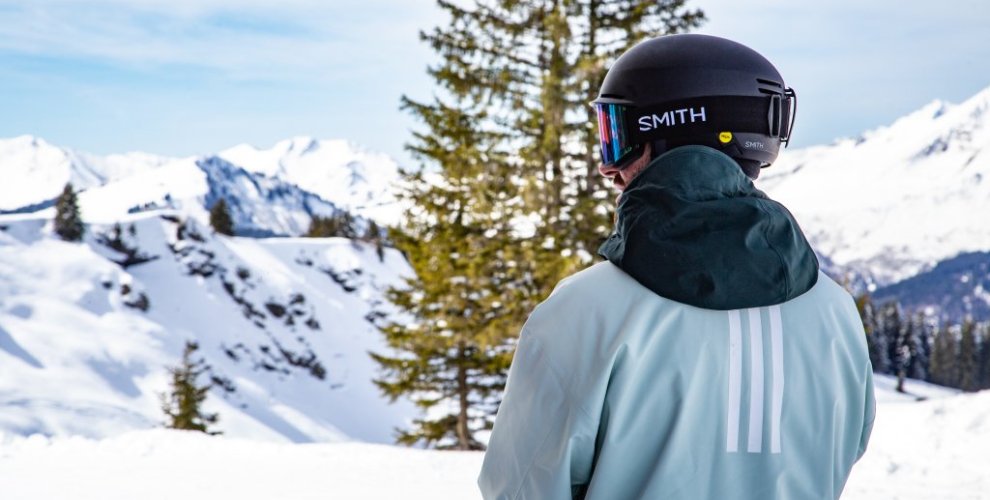 A staple part of our equipment
SMITH Optics has been a staple part of our equipment for many years now, as guides, mountain bikers, skiers and consumers we have been using the SMITH Optics across all of our sporting disciplines and for good reason. The product they produce and design is well thought through, considered and fit for purpose which is harder and harder to come across these days.
With their continued development into helmets and goggle technology you can be assured they are always pushing the boundaries and looking to improve their product range year on year
2007 I/O Goggle
In 2007, after years of development, Smith introduces to the market the I/O goggle, the industry's first snow goggle with intuitively interchangeable lenses.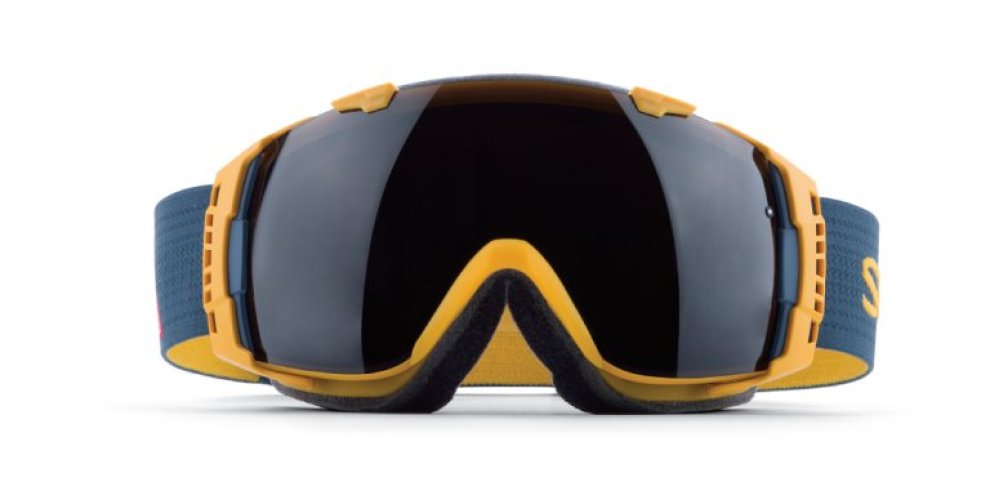 In 2009 SMITH also launched its Evolve programme
2009 EVOLVE

Innovation is sometimes unseen. No better example than the creation of Smith's Evolve program. Launched in 2009 as the world's largest eco-friendly sunglass collection, the "protect what we love" ethos of using biobased or recycled materials in all product categories was a major milestone.
This is just another reason why we are so proud to work with SMITH Optics. The natural environments in which we ride our bikes and ski are always changing and under threat due to the consumption of our planet's raw materials and the manufacturing processes that we use to create products and materials. Every little helps and in this case the Evolve project is doing everything it can.
Another leap in technology saw the introduction of ChromaPop in 2013 and ChromaPop snow in 2016
2016 ChromaPop™ Snow

In 2016 Smith launches ChromaPop™ snow lenses that enhance clarity and natural color to let you effortlessly see more detail. More detail gives you the advantage needed to perform confidently and have more fun.
2020 Introducing 4D MAG™
We set out on a journey to pioneer a new perspective. BirdsEye Vision featuring ChromoPop lens technology increases your field of view by 25%
Smith Optics and Morzine
Throughout the ski season in Morzine, Atlas Ski Co staff have been lucky enough to ride in Smith Optics. With amazing lens choices and a filter to cover any weather conditions, white-out to bluebird, and the MAG feature, swapping lenses when the weather changes quickly are easy. Whether it's hitting the off-piste in Fornet or Mossettes or enjoying lunch on a sunny terrace, Smith Optics had us covered in their lifestyle sunnies and goggle ranges.
If you've not tried a pair of Smith ski goggles and you're staying in Chalet Atlas, we have several models to demo and try on, and with several shops in Morzine stocking Smith products, you can ride in the best there is during your stay.