Ski lessons and guiding services in Morzine are readily available but we are going to try and help you find the very best for your Morzine Ski Holiday. If you are looking to book your Morzine Ski lessons or maybe a backcountry ski/snowboard guide for the day then keep reading. Is it your first time skiing in the Portes du Soleil, not sure what pistes are best for you? Or maybe you want a refresher course on the basics of skiing or snowboarding.
Even if you are a skilled skier looking to improve your technique, a lesson with an expert is going to ensure you make the most of your ski holiday in Morzine.
At Atlas Ski Co, we have teamed up with ski schools that we feel offer the best range of lesson plans, experience and quality of service so that your time on the slopes is fun as well as giving you the skills you need to conquer the mountain.
if you are an advanced or beginner a ski lesson is always useful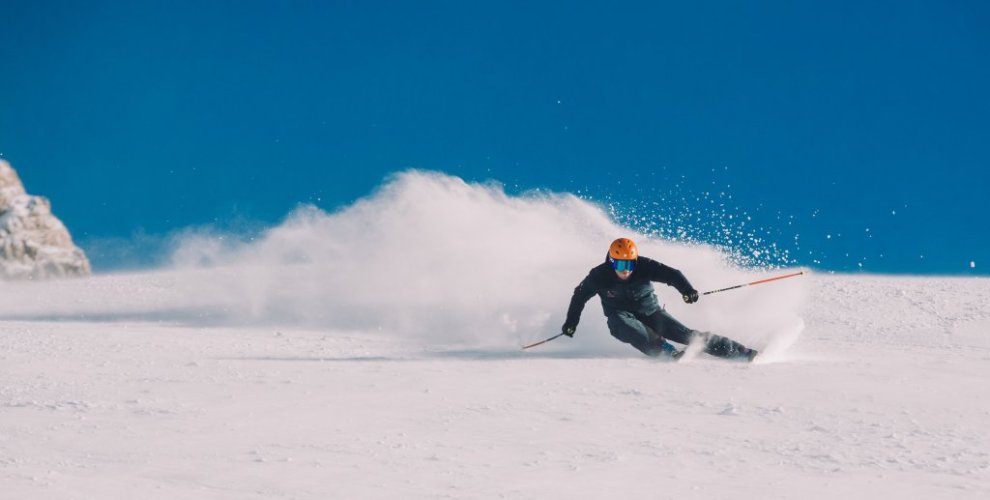 Make sure you have the correct lessons and really feel the benefits
As with any coaching, the relationship between pupil and teacher is so important, and taking the time to tailor the lessons to your requirements from the start means you'll get the maximum benefit. We have put together a list of recommended and popular Ski schools in the Morzine and Portes du Soleil ski areas below.
Ski Schools in Morzine
Friends of Atlas Ski Co and Morzine locals Peak Snowsports offer ski lessons and guiding in Morzine and through out the Portes du Soleil ski resorts. From private tuition at all levels to advanced skiers and big mountain mountain adventures including Ski touring they can do it all. Peak Snowsports also offer kids ski lesson in Morzine during the school in holiday periods.
SEASON GUIDING
Again friends of Atlas and a partner to our Mountain Bike company Atlas Ride Co for several years. A small company that packs a punch with private tuition offered to all levels but is better for advanced / Big mountain / Ski touring. With their operation based in chamonix but covering the PDS also they know a thing or two about big mountains.
BASS
The original English-speaking ski school, great for adults and kids offering lessons and guiding for all levels across multiple resorts including Morzine, Avoriaz and the full PDS ski area.
NEW GENERATION
With over 20 years of experience and also offering instructor training course alongside lesson New Generation know their stuff when it comes to skiing. From Ski lessons to ski schools and snowboarding they have an instructor which is qualified and experienced to deliver the exact coaching and lesson you require.
THE SNOW INSTITUTE
Great for all levels of adults and for kids
BILLSKI
Small company, great for all levels of adults and for kids also offering Ladies lessons for those wanting a confidence booster. English-speaking instructors.

Ski guiding in the big mountains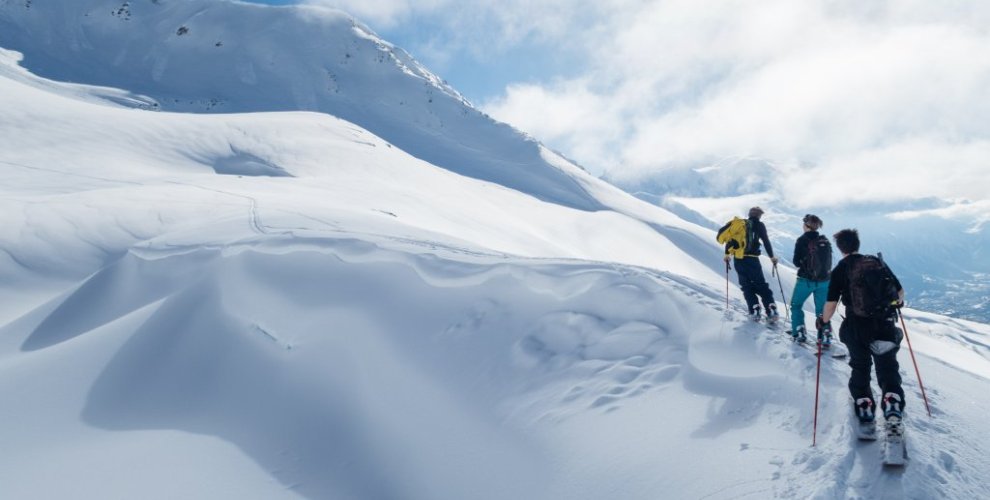 Snowboard specific lessons and guiding
There are several snowboard-specific schools that have popped up in Morzine over the last decade and some that have been around for even longer including the original Morzine Snowboard school MINT! At Atlas Ski Co we know several of these guys personally and have worked with them in the past so we can fully recommend them.
REAL SNOWBOARDING
REAL provides snowboard lessons for all abilities from beginner to advanced and even offers instructor training courses. Independently owned by Barry and Dave and offering some of the best snowboard tuition in the Portes du Soleil. Their team is growing each year as is their reputation.
GYPSY SNOWBOARD SCHOOL
GYPSY snowboard school was established in 2017 by Sarah Fish with her husband Jason joining in 2019. They offer lessons, coaching, guiding and even week long camps. Operating in Morzine, Avoriaz, Chatel and Les Gets they get about. These guys are qualified to the hit and know their way around the PDSs till as well as any other.
MINT SNOWBOARD SCHOOL
Established in 2006 and providing some of the highest quality lesson possible with their professional and qualified instructors MINT are a snowboarding force in the Portes du Soleil ski area. With lesson and coaching to suit all levels of rider you will be well looked after with MINT.
Snowboard lesson in Morzine and Avoriz