The mountains are integral to our livelihoods, both in the summer on mountain bikes and the winter, and the increase in freak weather events has highlighted that the time is now for action on climate change. That is why Atlas Ski are thrilled to announce we have partnered with Protect Our Winters UK to help combat climate change and its devastating effect on natural habitats.
POW.UK's Mission
"We help passionate outdoor people become effective climate advocates to achieve systemic solutions to climate change, protecting our world today and for future generations.
As enthusiastic outdoor people, we harness our connection to wild places as a force for positive change. We're a loud, energetic, and insistent outdoor community that influences climate policy to protect the places we love. We see climate breakdown happening in our playgrounds, and we're communicating that message to policymakers."
Protect Our Winters UK
Protect Our Winters UK is aimed at safeguarding the winter from global warming, which they do through a multitude of campaigns and education programs. The sport of skiing and snowboarding is so heavily dependent on snow conditions that it is no surprise that we strongly believe in what POW.UK are doing, both for our own enjoyment of the sport and to protect our livelihoods.
Backcountry Skiing in Morzine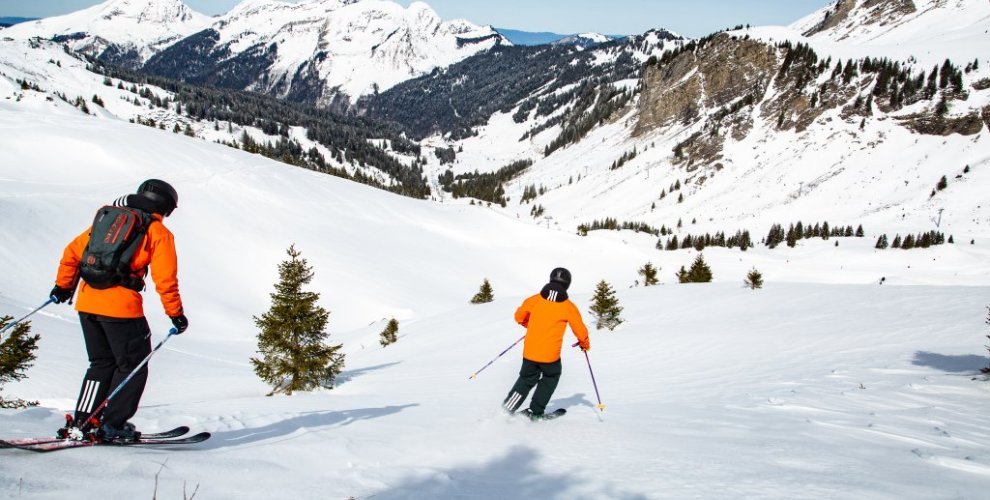 Protect Our Winters was started by pro snowboarder Jeremy Jones in 2007. POW quickly recruited other concerned pro athletes, individuals, resorts, brands and outdoor enthusiasts just like you and us. POW has now grown to a worldwide network of over 130,000 supporters.
Atlas Ski Co are beyond proud to support Protect Our Winters UK in their goal of protecting our playground. In their words, and ones we echo loudly, We All Need Winter.
If you would like to support POW.UK or find out more about their mission, you can do so HERE.