Counting down the days to getting on the slopes and starting to think about what to pack? There's of course the obvious essentials like toiletries, warm clothes for the chalet, ski jacket and pants. But there's lots of little things that might go overlooked, especially if you're new to winter holidays, that can make a ski holiday much more enjoyable.
Lip Balm with SPF
A blue bird day on the slopes is wonderful, but those UV rays reflect back off the snow and can really burn. A lip balm with SPF is a must, as well as sunscreen in general with a high level SPF. Moisturiser helps combat the drying effects of a cold wind too, so well worth remembering!

Good quality gloves
This one comes down to budget, but a good quality pair of gloves is a worthwhile investment. As a beginner, you're likely to spend a bit of time in the snow, and waterproof gloves really help make your time outside a lot more enjoyable. Your extremities get cold the quickest, so if they're in damp gloves you're in for a looong day on the hill.
HELMET!!
We can't recommend a helmet highly enough. A bobble hat just doesn't cut it I'm afraid. Many insurance policies will be invalidated without head protection, and helmets are readily available to hire in resort, and if your buying tha are many price points to choose from, so there really isn't much excuse for not donning a protective lid. Pack a beanie in your backpack to wear at lunch time, but ride in a helmet. Smith Optics, our partner, make stylish helmets that lead the way in safety standards, so take a look at their website if you're unsure where to start.
Goggles
Wearing a pair of sunnies with a helmet can often be uncomfortable, so we'd recommend going down the goggle route. You can get these in the resort, but you will pay a higher price for them, so try to shop around beforehand. If you can, get a pair with interchangeable lenses; a yellow one for low-light levels (when it's snowing) and a mirrored/black one for those sunny days will really help take the strain off of your eyes. Many goggle manufacturers sell them in packages now to cover both situations. Check out our partner Smith Optics for some of the best eyewear around, either on the slopes or in the bar.
Protect those eyes and head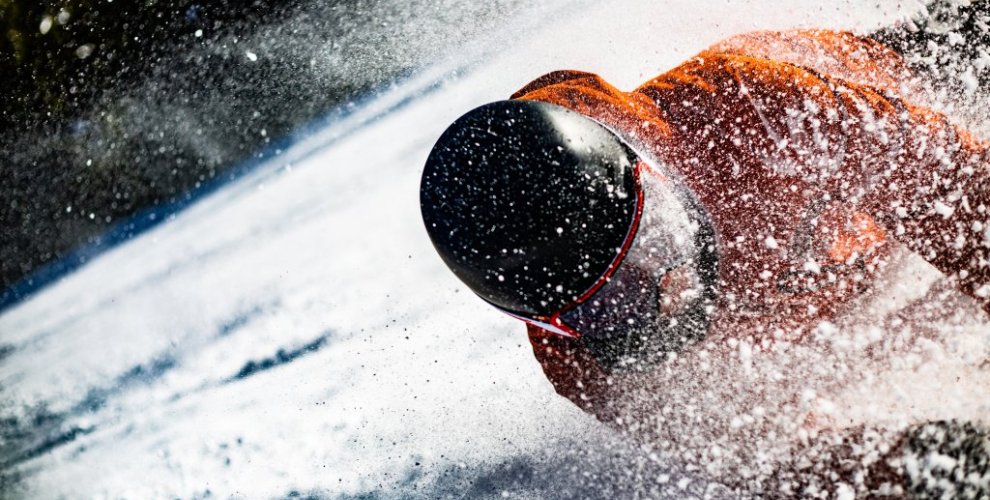 A snood for chairlift
Some chairlift rides can be quite long and exposed, especially the older style of lift without a cover. A thin snood can be great to keep the cold out on the lifts, and then unroll around your neck to ski in so you don't overheat.
Only 2-3 sets of thermals and socks
This is almost a what not to pack, but this writer wouldn't recommend more than 2-3 sets of thermals or socks for the week. The better quality, thinner, ergonomic ones are ideal, but not essential. Base layers tend to dry very quickly, so if you have to wash them midweek (or they get soaked one day), they're usually good to go the next morning anyway. Merino wool is great for reducing odours and also being made from natural fibres, helps regulate body temperature brilliantly, so worth considering if the budget can stretch.
PRO TIP: Pack socks and thermals inside of ski boots if you're bringing them to save space.
Small Backpack
While not absolutely essential, if you're skiing alone or think you might be the one tasked with carrying supplies, taking a small backpack with you is a smart move. Ski resort shops can be expensive, and you might won't need hydration packs or avalanche detection systems like the backpacks resort shops stock, so bringing a small, inexpensive hiking backpack with you can save some money for the Apres-Ski.
Speaker for hotel room
This is entirely personal preference, but a bluetooth speaker for your hotel/chalet room is ideal to get those pre dinner grooves on or to pump you up for a day on the slopes.
Heat patches for pockets
Heat Gel sachets in your pockets might just save your hands when the cold weather really comes in. In the early weeks of skiing you might spend quite a bit of time waiting for friends to catch up or during lessons, so keeping your hands warm is a nice little luxury.
Snacks for journey
There isn't much avoiding the fact that journeys to ski resorts can be long. And unfortunately, delays happen. Pack some snacks and water to keep you going on transfer day, as well as energy bars for up the mountain (but dispose of rubbish correctly!).
Doorstep have you covered for Skis and Boards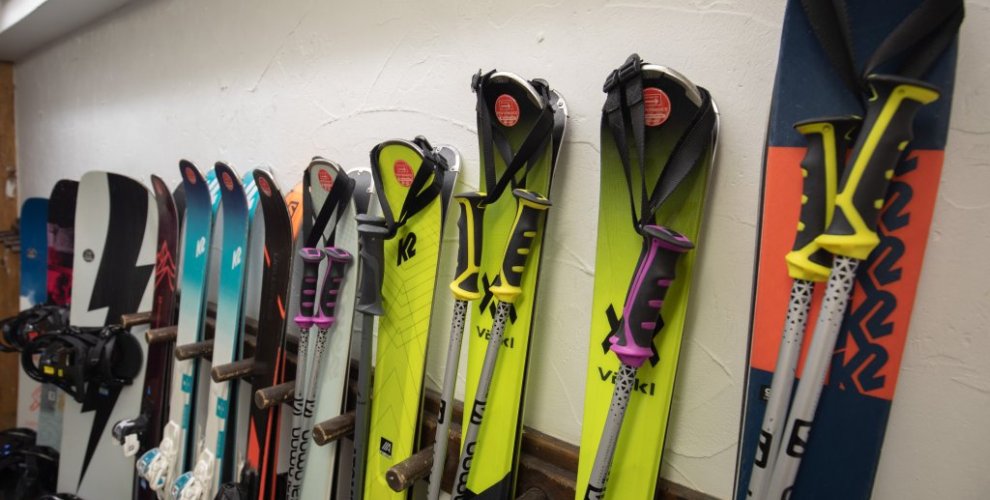 Ski Boots and Skis
If you have your own, obviously have to remember to bring them! If you don't, we work with Doorstep Skis, who offer an in-chalet fitting service, so no matter when you arrive at the resort, you'll be visited in your chalet and fitted in comfort, all with the latest premium stock. Let us know when you're booking that you need ski hire and we'll help you with the arrangements, all at a discounted price! Read more about Doorstep Skis here.