A skiing holiday in Morzine isn't all bluebird days on the hill, touring the vast Portes du Soleil ski area or learning new tricks in one of the many snow parks - although that all sounds great right?! You might fancy an off-day, experience bad weather, suffer an injury (although we hope not!), or quite simply might not be a skier in a family of skiers! We get it, everyone wants something slightly different from their holiday, and we aim to cater for everyone, whether it's organising day trips or just pointing you in the right direction of a cosy cafe.
Morzine sits in the middle of a vast ski area with over 650 km of pistes spanning two countries, so finding things to do on your skis or board isn't an issue. Instead, let's explore what you can find around Morzine and the surroundings for what to do on your days off.
Ice-Skating with the family
If you want a wholesome activity with the family, why not enjoy a spot of Ice Skating, either indoors or outdoors at the Parc des Dérêches. The indoor rink is at the Skoda Arena, home to the Penguin's, Morzine's professional Ice Hockey team (well worth checking out if they're playing at home during your stay). The outdoor rink offers a magical nighttime experience, especially with the children, and can be found right outside the tourist office in Morzine, about a 5-minute walk from our flagship Atlas Basecamp Lodge and adjoining Atlas Sky Apartment.
Support the Penguins in Morzine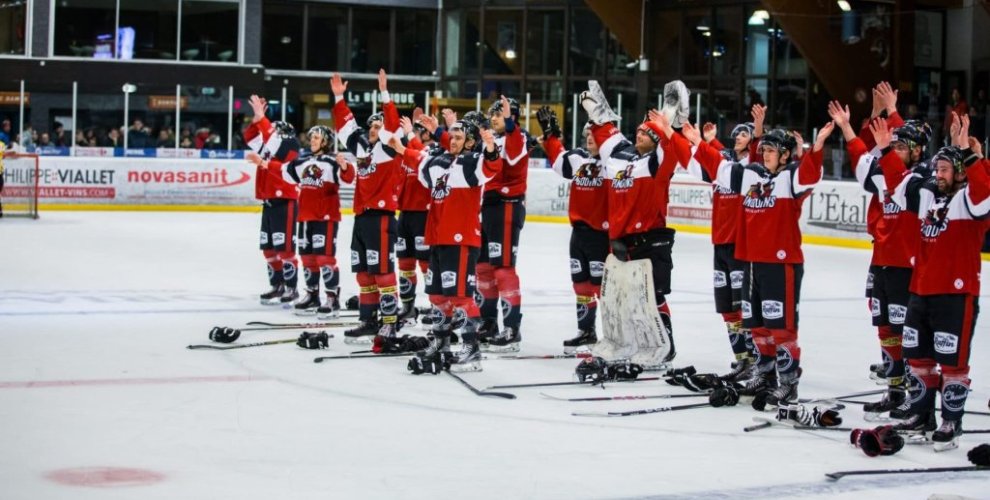 Peaceful mountain walks
One of the best ways to experience the tranquillity of the mountains is with a pair of snowshoes on. Get out into the boundless wilderness and take in the crisp, cold fresh air. With loops around Lac Montriond a favourite of ours, the stillness can be breathtaking. Remember to pack very warm clothes for this loop, as it sits in a steep valley, meaning very little sunshine gets into certain parts. You can get to Lac Montriond by bus or car. Of course, there are plenty of walks you can do with just hiking boots, and pedestrian passes are available to use the gondolas to reach the mountain tops, where there are signposted, compacted walks you can explore.
See the mountains by air
So, we've covered seeing the mountain on foot, but what about seeing them from the air?
Paragliding is soaring in popularity (pardon the pun), and allows virtually anyone to experience flight in its simplest form. For the passenger, there are very few fitness requirements, needing only to be able to run about 10m at take-off and landing. Just sit back and enjoy the majesty of the mountains from the sky. For those that are skiers, you can combine the two in Speed-Riding, a thrilling way to tackle the slopes. Find out more about Speed-Riding lessons HERE.
Sky-diving over the alps is a truly bucket-list adventure and available through evolution2. Jumping from over 3000 metres above Morzine, this stunning dive will let you see the alps in a way you've never seen before.

Water Activities in Morzine
From the air to the water, Morzine and Avoriaz have several options for fun days at the pool. There's a local swimming pool in Morzine, with slides and steam and sauna rooms, but for a more tropical feeling, try the Aquariaz in Avoriaz, where the water is always a toasty 30° with rapids and slides, this is definitely great for sore bodies in the warm water, as well as enjoyable for the kids.
Still in the water, albeit colder, Ice Diving (which to this writer is frankly terrifying) is available at nearby Lac Montriond. Plunge beneath the ice and experience deathly stillness, but don't let me put you off. All equipment and dry suits are provided in the experience.

Unwind in Morzine
Back to something more serene and meditative, why not find your inner zen with a yoga session on the snow? A mix of snoe-shoeing/hiking and yoga out on the snow is the perfect way to find solace in what can be a hectic week of skiing.
If you have the urge to unwind and loosen up those tired legs, but without the burn of yoga, there are plenty of spas around Morzine. Most 5* hotels have treatment rooms that are open to the public, as well as mobile massage providers for at-home treatment. Mountain Rehab also offers massages and physio for your aching limbs from their central shop if you prefer. Our staff will be able to assist with any bookings or recommendations. You can CONTACT US to book your massage or physio session with Mountain Rehab, which is across the road from our Atlas Basecamp Lodge and adjoining Atlas Sky Apartment.

Night time sledging down Pleney
And finally, one of our favourite night time activities, Night Sledging! Under the watchful eyes of instructors and piste workers, once the slopes have cleared of skiers, over 4km of pistes are opened up for sledgers tearing down them. Strap on a headtorch, grab your sledge, and prepare for a blast! Ending right in town, it's the perfect way to end a day before having a few drinks at the bars.